Today is a gray and windy day here in London but that is to be expected as we're approaching the end of the year. There are few things I like more than sitting on a coffee shop and watch the city walk by. I don't to this as often as I did in Brazil but I had some minutes to wait and decided it was a good option to sit outside for a coffee.
I'm in a very excited mood today because by the end of the next week there will be both Redecentralize Conference and MozFest going on. I'm really looking forward to both of them but if I'm being honest, I need to admit I am more excited about Redecentralize.
So to get me even more excited, this is the black americano I'm having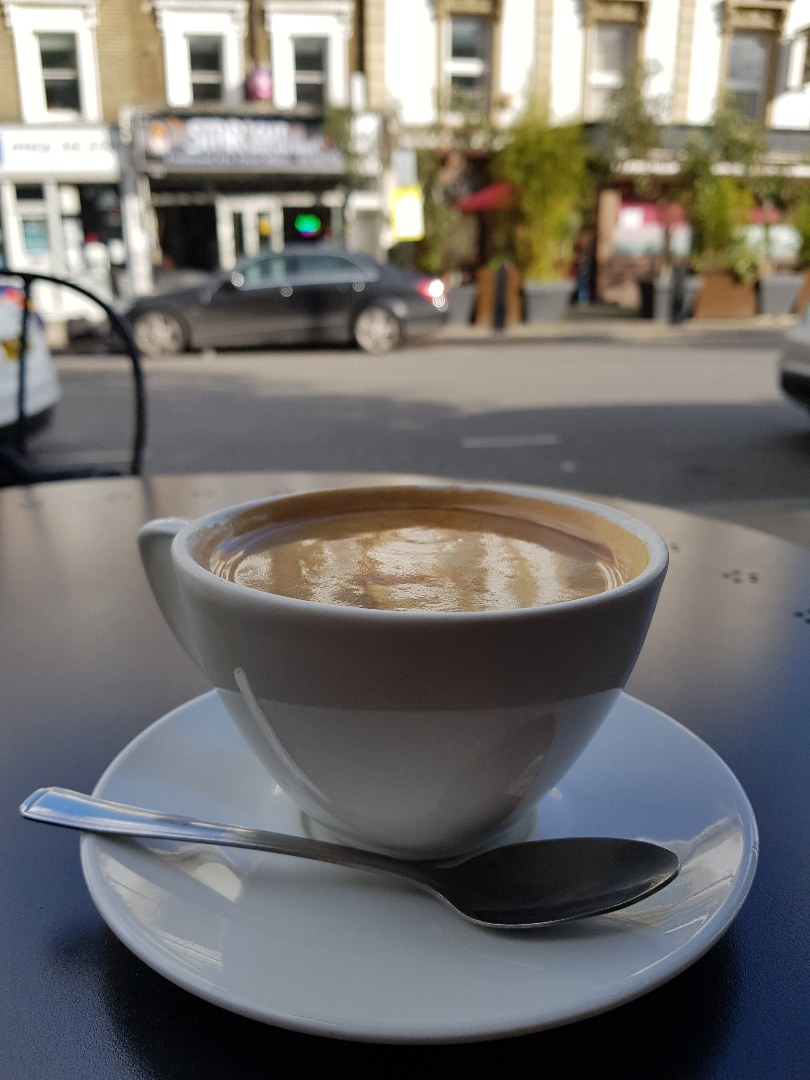 If you are lucky enough not to know what an americano is, let me explain. First you make coffee, then, you add water until it is in a size large enough to appeal to an American audience. It is basically coffee-flavoured tea which in the Portuguese of my youth we'd call chafé.