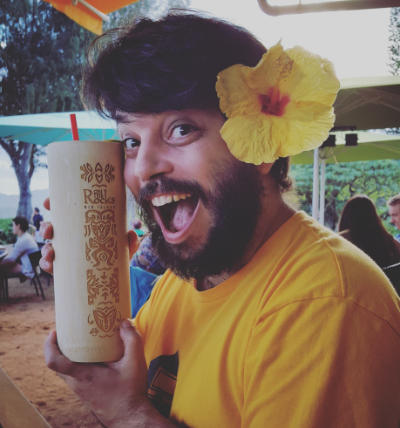 Contact
You can also subscribe to my RSS feed and be kept up to date with what I am up to and also subscribe to my YouTube channel to see more videos related to decentralization, programming languages and the web.
Supporting me
If you want to support me you can buy me a coffee at ko-fi.
TL;DR
Author of Typos and Books, Developer of Stuff, Lamb-warrior in Aurora's Queendom.
Conference/Event version
Andre is writer and developer. In the recent years he published books about programming and managed a Web Literacy program in vulnerable neighborhoods of Rio. He is a firm believer in empowerment through technological experimentation. He lives in London with his wife, cats and more IoT boards than he can ever put into use.
Did you enjoyed reading this content? Want to support me?

You can buy me a coffee at ko-fi.

Comments? Questions? Feedback?

You can reach out to me on Twitter, or Mastodon, Secure Scuttlebutt, or through WebMentions.