It begun when sat down to write a book. As I outlined what needed to be written, I decided to make tea using the infuser I got for Christmas. I was one of those glass tumblers you probably saw on ads on Instagram. It looks like this:
You basically add tea leaves on one chamber, hot water on the other, and flip for them to mix. We noticed a quirk that I should have paid more attention in hindsight: unless we inclined the bottle a bit to prevent liquid from being in contact with the whole surface area of the filter between chambers, there would be no air exchange between them and the water wouldn't flow. The mathematically inclined among you already knows that this means that the infuser is kinda hermetically sealed, and you don't want pressure building up on fragile glassware without pressure gaskets. Of course, I thinking that now after I survived the fucking bottle explosion, at the time I was happy making white tea with cocounut and wondering about my outline.
I inclined the infuser away from my body, at about a 60 degrees angle. This story would be very different had I inclined it towards me instead. It went of just like a fireworks shot. The bottom third of the infuser–which was up and oriented away from me–exploded throwing shards of glass and glass powder on the three walls of my kitchen, the living room, and the corridor. It took me a couple seconds to understand what had happened, and then to realize it didn't hit any part of me.
There were shards every where…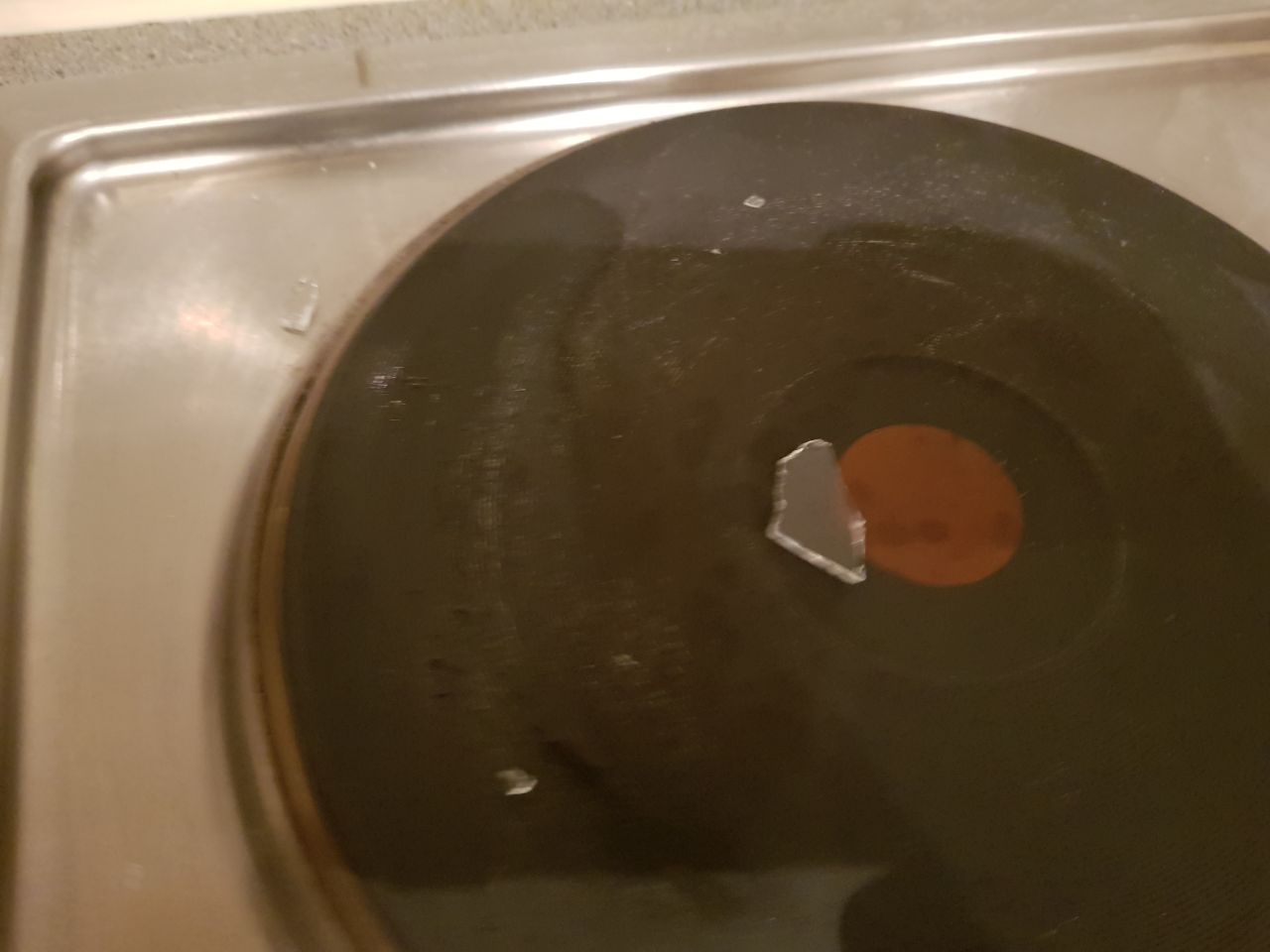 I'm still shaking a bit, I even found glass on my feet. I was wearing socks, it passed through it but didn't hurt me. I probably stepped on it. My wife and I just spent the best part of an hour cleaning things up. I am sure there is still pieces of it somewhere in the kitchen.
💥 Dangerous Tea #Infuser: How I almost died making #tea, or a cautionary tale about pressure
💥 Dangerous Tea #Infuser: How I almost died making #tea, or a cautionary tale about pressure