In the six months I have lived here, I visited many cool coffee places and made some of them part of my regular weekly routine. Talking with some other people here I came to realise that some of these places are not well known, so here is Andre's Guide To Cool Coffee Places (in no particular order).
THROAT PUNCH COFFEE
Less than 5 minutes walk from Haymarket station in Dalry road. This is my local coffee shop. It has a cozy down to earth vibe with comfy armchairs and a no nonsense attitude to their coffee. Their blends of Arabica and Robusta pack 3x times more caffeine than the usual coffee you get elsewhere hence the throat punch name. The staff is super friendly and lovable. There are two resident dogs—bear and buck—that are always at the shop and are the heart and soul of the community that formed inside it. Come for the coffee, stay for the dogs. They offer a small selection of pastries and brownies. Oh, and their t-shirts rock, I have a bunch of them. Closes at 15h00 or 15h30 depending on the day.
Good prices, good coffee, doggos. It is my favourite coffee shop :-)
TWELVE TRIANGLES
Also on Dalry road, just three doors down from Throatpunch Coffee. Kinda of a bakery disguised as a coffee shop. They have amazing bread, pastries, and sandwiches. Seriously good stuff. Their coffee is good as well. That staff is super cool too. Closes at 16h00.
CHAPTER ONE
This is a vegan shop also in Dalry road just a bit further in the direction of co-op. They have very good food and coffee. Similarly to the other two, the staff is great and the shop is cozy. I like how people go there to chat and read and it has a kinda of social vibe. Love their granola bowl. Closes at 18h00.
PAVILION CAFE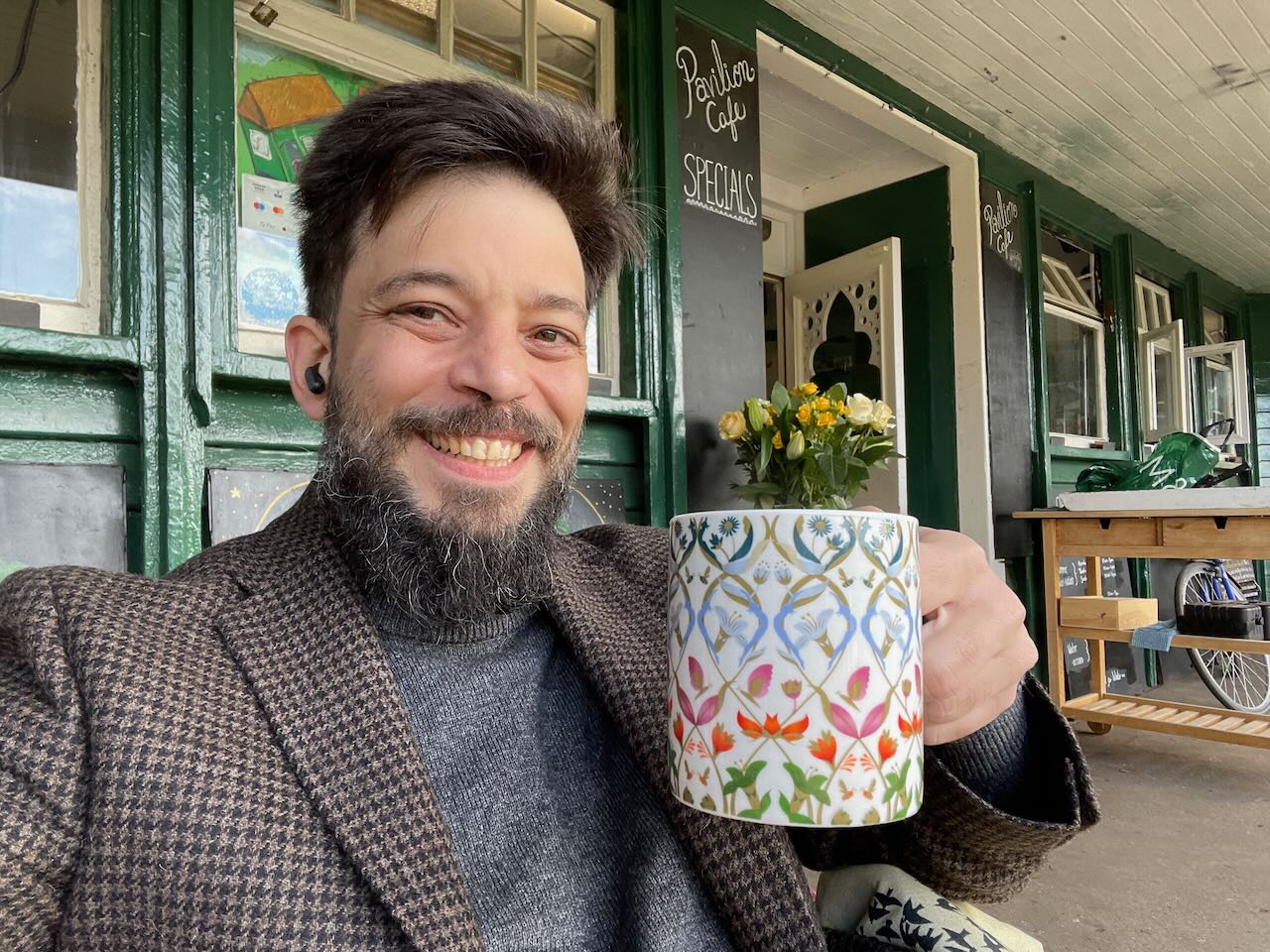 My second favourite coffee shop in Edinburgh. I love the vibes there and the fact that it is in the meadows. It is my favourite place to read and write when the weather allows it. They have really good food there. The staff and regulars are super friendly and kind. Closes at 17h00.
CAFÉ MILK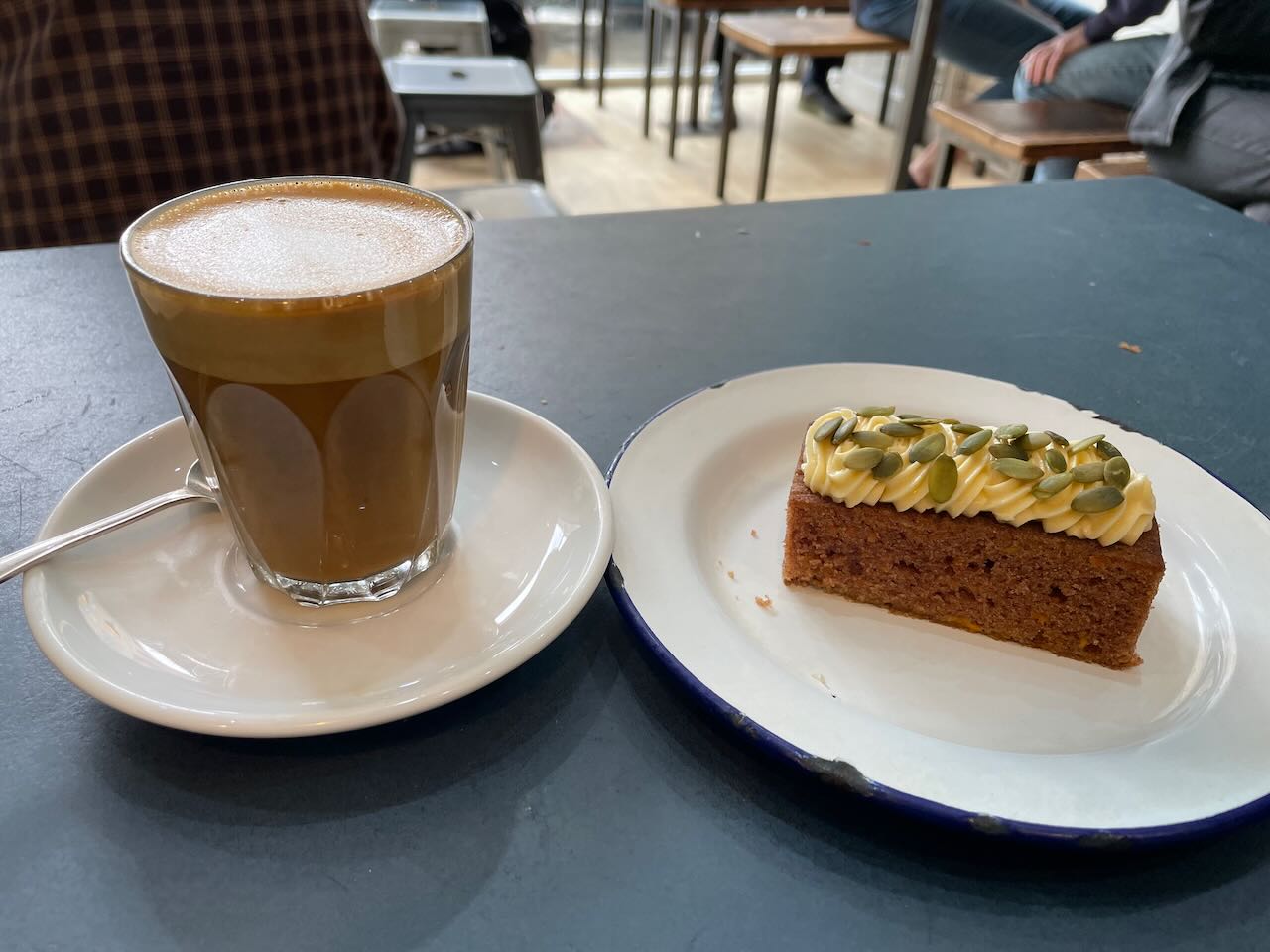 Located in Morrison street, this small coffee shop has amazing food. I love their cakes and breakfast options. Staff is supper friendly. Closes at 15h00.
LOVECRUMBS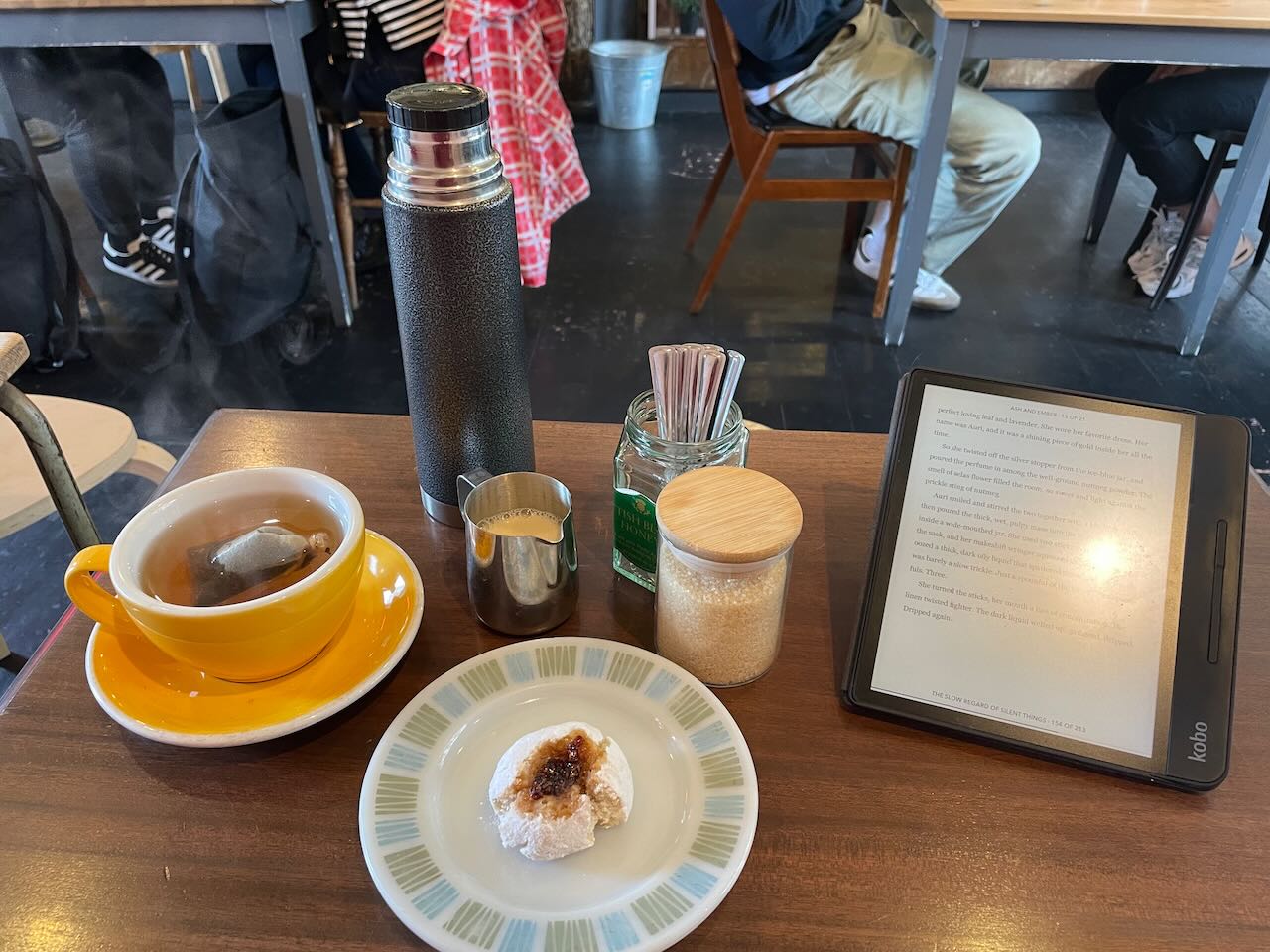 Very cozy place. Lovely baked goods and wonderful tea. It is my favourite place to have a tea and read for a while. Closes at 18h00.
ARTISAN ROASTERS
Up in Bruntsfield, this is a great shop with amazing coffee (love their light roasts). Cozy vibes all around and some really good light roasts. Can't really get phone reception or wifi there so it is a good place to disconnect in my opinion. I'm quite partial of their pour over coffee. Closes at 18h00.
BEATNIK
A bit on the posh side, this Tollcross coffee shop has the best pour over I had in Edinburgh and they had lots different varieties to choose from. It is on the pricey side but we deserve to treat ourselves every now and then, right? Seriously, go there and have delicious pour over, just do it. If it is a hot day, get their Cold Brew. You won't regret it.
THE COFFEE CAVE
This very small coffee shop in Dundee Street is a little gem. Located just next to Grow Urban, which is also very good, it is easy to pass it by without noticing. Doing that is a disservice to your taste buds for they have very good coffee and delicious treats as well from a diverse selection of flapjacks flavours to my favourite childhood treat, the Portuguese cream bun, which in Brazil we call sonho (dream). They don't have sitting space inside, it is more of a take away place but the bench by their front door is very nice on a sunny day. Their staff is also super friendly. Closes at 15h00.
BOOKS'N'CUP
This cozy shop is another little gem in Tollcross. This cozy shop with bookish vibes and a real fireplace is wonderful. Not only they serve good coffee but they have amazing food. Pay special attention to their toasties. Last time I was there there were four cheeses to choose from. Really friendly staff and it closes at 22h00, yes you read right, it closes way late in the evening! Really good place for an afternoon/night reading session.